 CD4+ Reagents
Our reagent portfolio offers flexibility of vial sizes and provides superb on-board stability across our Hemostasis analyzers.
In 2010, Sysmex Corporation aquired HYPHEN BioMed enabling us to provide a comprehensive line of reagents to complement our existing Siemens hemostasis reagents portfolio. HYPHEN BioMed is a scientific company with experience in the field of thrombosis, hemostasis and auto-immunity, producing a full line of diagnostic and research reagents, distributed worldwide.
Add to wishlist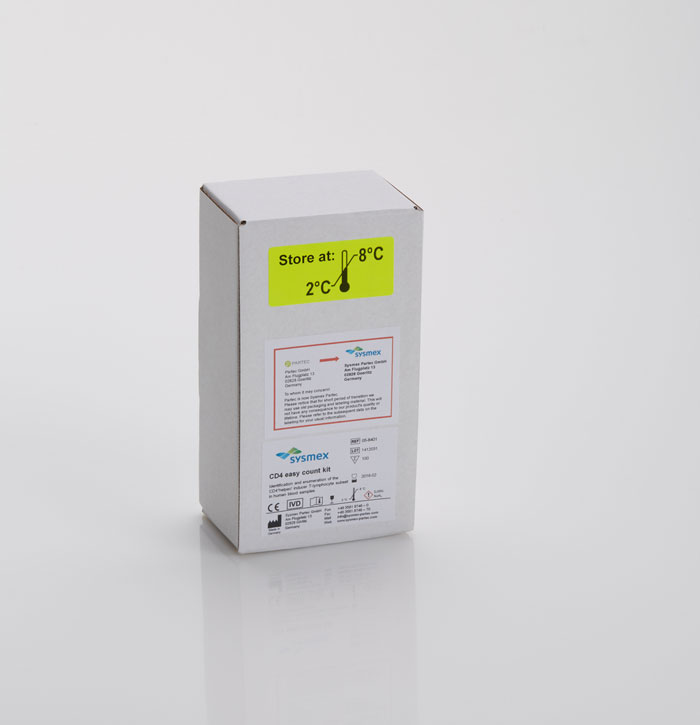 Our dedicated reagents offer WHO prequalified solutionsfor Essential Healthcare facilities specialised in HIV monitoring.
2 components manual quantitative IVD test for subpopulation labelling of lymphocytes T in HIV-infected adult venous blood.
4 components manual quantitative IVD test for leukocytes and subpopulation of lymphocytes T in HIV+ adult venous blood. Both CD4+ T cell concentration and CD4% of all lymphocytes are made available thanks to this kit.